(Last Updated On: November 2, 2023)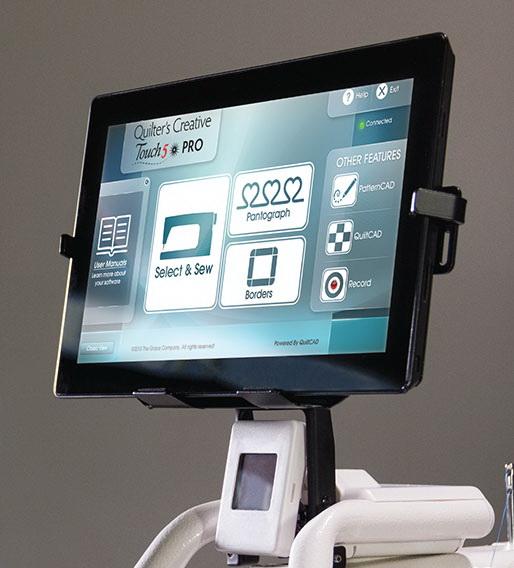 Library of over 200 patterns

Automated quilting system

Easy, user-friendly design

Automated quilting

1 Year Warranty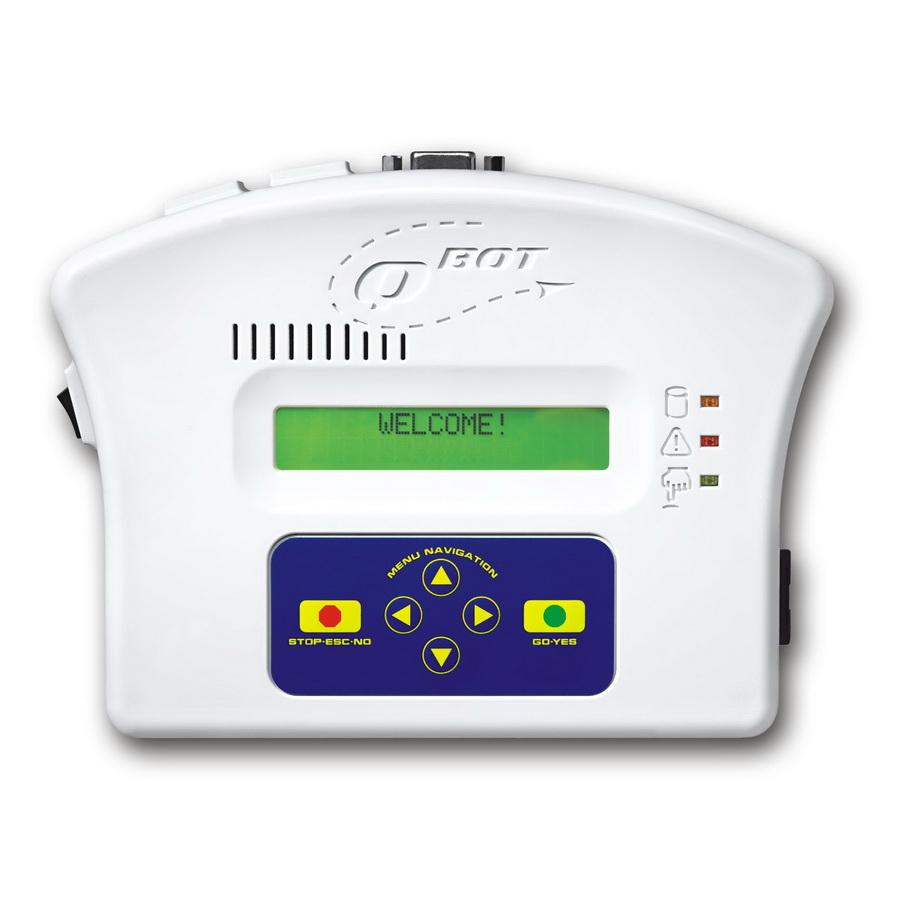 Automatic adjustments

Automatically records

Automated quilting

Easy learning curve

Quick set up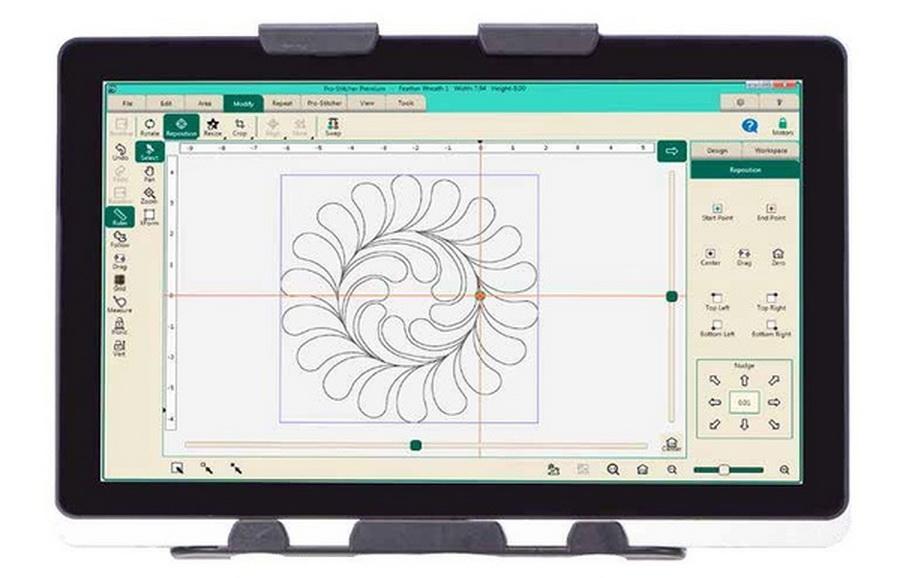 300 + new digital designs

Easily transform design

Silent integrated motor

Easy to download

Save workspace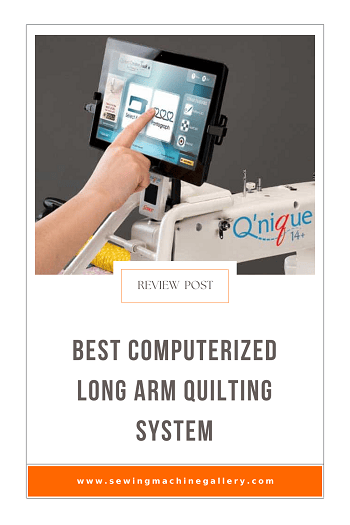 Quilting is one of the wonderful ways to express aesthetics and deep love of art.
But it is challenging to quilt with the long-arm machines and make various patterns and time consuming as well.
Just imagine you choose your favorite designs to quilt and a software machine creates it for you just like the magic wand. 
Now you must be thinking, how can an automated system make the quilting patterns perfectly? Surprisingly it can.
Installing a computerized system can easily do it for you. Do you know which one will be suitable for you? Or how to find the perfect one?
We know choosing quilting can be a dilemma for you. That's why we came up with the best computerized long-arm quilting system and discussed everything you need to know about. Let's get started then!
5 Best Computerized Long Arm Quilting Systems on the Market
TOP PICK
Pros
Built-in automatic system that saves your time
Helps to create different designs
Multiple quilting patterns
Easy to use
Cons
Why We Love It? If you are hovering for a complete flow-through computerized quilting system, Grace Company is the utmost pick. It comes up with exclusive quilting choices and touch-screen design capacity.  
Product Details
Let's talk about the features of this quilting system, it provides quilters creative touch 5 pro robot automation capacity that helps you choose from more than 200 patterns. Plus, you can customize your own patterns as well.
Along with these, it can design and edit pantographs with the most effortless method. This computerized quilting system saves the free motion designs and allows you to use them anytime. Not all quilting systems can trace designs from photos and make them into new patterns.
One of the major challenges of computerized systems is accuracy.  But luckily, it has a built-in digital ruler that takes accurate measurements. You can complete your short-deadline projects within less time because it organizes the whole quilting session according to your patterns.
The best part is you can take help from the video tutorials whenever you want on the screen. If you want to place the same patterns repeatedly, you don't have to draw it every time because it includes auto-populate technology. And it makes your quilting easier.
Moreover, it offers exclusive gold features like virtual longarm, template designer, fabric comp, gold patterns, corner maker, advanced panto, font stitcher, borders, and corners. One of the problems we've found in this quilting system is the installation method is quite difficult to understand.
TOP RATED
Pros
It can sew all types of fabrics including silk.
Regulates sewing patterns perfectly
Includes proper guidelines
Easy to install
Cons
Android system is not included, you've to purchase it separately.
Why We Love It?
We choose it for avid quilters because it comes with a QBOT system and enhanced features. And it's one of the best quilting systems that professionals always recommend.
Product Details
If we talk about the features,  it offers an automated quilting system that you can create the designs quickly and effectively.  And we also love the menu-driven interface because it follows a step-by-step method once you set it up properly. 
It is specially designed for long-arm quilting machines. Quilting Based on Technology is a new-age quilting system and ensures professional-level quilting.
However, its built-in interface includes mirror image, design management, nestling, line quilting, overlaying, and easy stitching capacity.
Besides all these excellent features, it has four-point scaling that adjusts all types of rotated blocks easily. The on-board rotation technology rotates automatically once you select the button, you don't have to move it all the time.
Furthermore, it records every free-motion pattern you use, even if you forget to save it to the system. In addition to that, it's suitable for most frames, especially best for studio quilting frames. Unlike other quilting systems, it doesn't come up with a digital screen. 
BEST OVERALL
Pros
Simple installation and comfortable to use
Cuts unnecessary threads automatically
Silent integrated motor control systems
It has varieties of pattern collection
Cons
Why We Love It?
Handi Quilter always introduces new technology in the quilting market. And it's their one of the unique and best-selling innovations over all these years. We recommend it because of Opti-Stitch technology and functional tack stitches.
Product Details
This computerized quilting system features up to 300 brand-new digital patterns. Plus, you'll get an exclusive user interface with a personalized toolbar. We really love the lightweight capacity that allows you to move and carry anywhere you want. And it transforms different patterns with the on-screen buttons.
However, it provides a quick scrolling system for panning and zooming. Like other modern quilting systems, it can also save the free motion and pantograph patterns so that you can use them where needed. Also, add your innovative ideas and explore your imagination with professional-level integrated graphic settings.
It offers a user-friendly and quick installation process that you can start quilting anywhere. Moreover, you can adjust tie-off stitch count,  speed, and stitches per inch. The computerized system can use the saved designs in any direction. 
Including a high-quality motor,  it has great control over the motor sound. So the motor has a silent integrated and fluid control system so that it won't be noisy while quilting.
What more do you need from a computerized quilting system? It has everything you want for professional quilting. However, you can easily download the patterns and try them right away.
EDITOR'S CHOICE
Pros
Simple design and effortless using process
High-quality materials and long-lasting life
Robust editing features
260 Free Patterns
Cons
Why We Love It?

Have you ever used a computerized quilting system with automatic scaling and pattern-merging features? If the answer is no, then you must try it once as a skilled quilter. Using these advanced features will make your quilting experience smoother and make your projects more professional than before.   
Product Details
The butler robotic quilting technology can record all types of patterns including the altered ones. Furthermore, it has a wide range of pantograph and block patterns that encourages one to try brand-new designs on every project.
No matter whether you're learning or a professional, it'll help you out with exclusive features like auto-rotation, pattern nesting, and creating nesting layouts.
Apart from these, it includes 10 levels of undo, easy recording capacity, channel locks, and texts. Also, you'll get a crop, morph, additional fonts, and 500 free patterns. You can crop and adjust the designs the way you want. The point-to-point channel locks make your work easier.
Luckily this system is suitable for most quilting machines, especially long-arm ones. Its enhanced hardware makes it unique compared to other systems.
Yet, the 12 inches high capacity dual core touch screen and 1.3 MHz process help to complete the projects quickly. It includes a birds-eye-view of each pattern. You can authorize and repeat the designs again and again.
PREMIUM PICK
Pros
Varieties of designs with customizable options
Great designs and effective technology
Sturdy and heavy-duty materials
Easy-to-use scroll bars
Cons
Why We Love It?

We love it because this software has a diagonal nudge and a user-friendly interface. Once you start to use it, you'll feel the difference between this computerized software and other ones.  
Product Details
This computerized system has vector-based drawing software to design with your own interesting and artistic ideas. Yet, it helps the newbies to learn more about quilting.
And it has free lifetime program updates and instructions that make it easier to learn and apply. In addition to that, it has a print design catalog and import and export vector formats to create unique patterns.
Plus, you can record every quilting format. And it generates authentic patterns with pencil, line, curve, 3-point arc, and bezier tools for a better quilting experience.
The best part is you can personalize, edit, and merge saved designs and create design points and anchors for fine-tuned personalization.
It allows you to use auto-shapes to quickly draw motifs repeatedly with the carousel and reflect technology.  And it converts true-type fonts to artwork.
However, it includes a seamed system to apply EPP artwork. This software lets you print pantographs and tear-away stencils so that you can create them with your regular sewing machines, especially non-robotic longarm quilting machines.
Final Thought
Your quilting game can be more powerful and interesting with the best computerized long-arm quilting system. And the best thing about using an automated quilting system is you can independently brainstorm your ideas and help to draw different patterns at a time. It can be a long-term investment for both beginners and professionals.
Let us help you more by recommending specifically if you're completely new to the quilting industry, then LiTenUp and Grace company can be a great catch for you because they're highly beginner friendly. But these systems won't work well for professionals.
That's why for the professionals, we'll recommend King Quilter, Butler Robotics, and  HQ pro stitcher.  So that's it for today. Now choose the one that suits your expertise level.
Related Article: